All news
90TEN is expanding its account management team.
If you are a Senior Account Executive, Account Manager or Senior Account Manager with experience in healthcare communications, please get in touch via iwouldlovetowork@90ten.co.uk or view our current vacancies here.
Helena, Senior Account Manager:
I have never had a 'normal' day at 90TEN. My first day was the 23rd of March 2020, which was also the official start of the UK's first lockdown. During the week before I knew that most of the company was already working from home, but I had been scheduled to go into the office to collect my laptop and meet my line manager. Instead, the laptop was now being couriered to me, and I wasn't going to meet my colleagues in-person for what has turned out to be a very long time. I had never worked from home before, not even for a single day, and honestly, our job is so collaborative and team-based that I wasn't sure it would be possible to do remotely.
But, nearly a year later, it doesn't feel like I've never been in the office with everyone 'properly'. 90TEN rose to the challenge of integrating me as one of the first entirely virtual new joiners seamlessly, and my calendar for my first couple of weeks was filled with whole-company quizzes, meet and greets with people outside of my immediate teams, and regular check-ins from my line manager and HR. One thing that has really surprised me is that, even without meeting anyone or ever being in the office environment, I have really felt the positive, democratic and supportive culture of 90TEN, and have felt completely included.
On the account work side of things, I won't pretend I love working from home, because I don't. Some of the things that make me love what I do the most just cannot be replicated virtually. I love being surrounded by the constant buzz of ideas being bounced off each other in the office all day, spontaneous debates about big topics in healthcare triggered by an article someone spotted while media monitoring, and just going for a team pint after a particularly intense day. But, I have still worked on some of the most exciting and inspiring projects of my career while working from home, and I am so proud of the standard to which we have delivered them.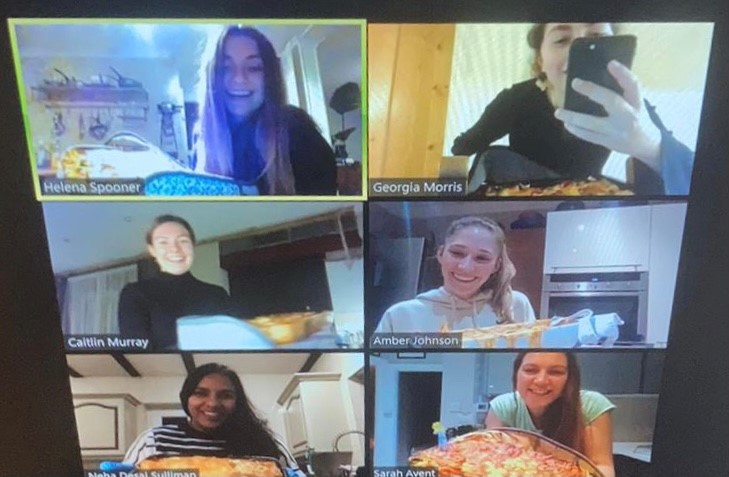 An added bonus is that even with all of our interactions being over zoom I still feel really close to my teams. This week, we did a virtual cook-along, and as someone whose idea of cooking is putting a fishcake in the oven and boiling some broccoli, I managed to make a perfectly edible veggie lasagne – a bit crunchy round the edges but you should have seen my perfectly smooth white sauce, I think I've found my true calling.
So, for anyone considering a mid-pandemic career move, I know it might feel terrifying and risky, but I promise you it can be worth it.