90TEN – a great place to work
As a company, 90TEN is deeply committed to providing a rewarding and supportive work environment, as we know that this approach benefits both team members and clients.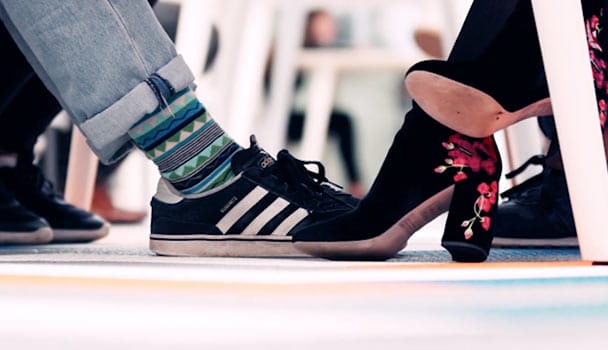 It's an exciting time at 90TEN as we continue to grow!
Our culture of creativity and autonomy develops the best and brightest talent. If you are creative, brave and ambitious, then get in touch! Read more about working at 90TEN here.
Our values
Our values are the foundation of everything we do. If they're aligned to how you approach your own work, then you'll fit in well with us. They are:
Commitment drives our passion to deliver campaigns that make a difference and change lives. We are ambitious and hungry to be the best in everything we do.
Courage gives us our edge. The surest path to amazing results is amazing work, so we are inventive, creative and courageous in our execution. We are happiest bringing the life-changing ideas we know will resonate to the audiences who need them.
Respect gives us our foundation. As a consultancy we are the sum of our people and our clients, which is why we ensure all our working relationships are respectful, collaborative, open-minded, empowering and honest.
Our benefits
Some examples of how we go further for our team include:
Flexible working – including 'Summer Fridays' 3pm finish
Bonus and share incentive schemes
Working from home policy
Enhanced Maternity/Paternity policy
Pension – with matched company contribution
Health and dental insurance, life assurance, income protection, eye care and sick pay
25 days of holiday (increased by 1 day per year of service), plus Bank Holidays
Our current openings:
90TEN Communications
Our US and UK offices are both hiring for the following roles in our public relations team. If you're interested in joining, please If you're interested in joining, please email: iwouldlovetowork@90TEN.co.uk or apply here via the website.
90TEN Medical
We are recruiting at the following levels in medical education. If you're a bright star starting out, or an industry veteran looking for a place to think differently, please forward your CV to: iwouldlovetowork@90TEN.co.uk or apply here via the website.
20SENSES
We always want to hear from passionate healthcare consultants (at any level) so if you are interested in joining our team, please forward your CV to: iwouldlovetowork@90ten.co.uk
"We're a close-knit team who support each other's successes and drive ourselves forward to achieve more than we otherwise would."
Account Executive