90TEN – a healthcare specialist communications consultancy
90TEN was founded in 2001 by Carole North and Paul Tanner, to explore their shared belief that changing behaviour is the surest path to changing lives.
We have carefully built a team of specialists in public relations, medical education and advocacy; each bringing unique skills to the table, but all sharing a passion for changing lives through the work we do together.
Today, having grown into a global healthcare consultancy of over 60 passionate communicators, achieving sustained behaviour change still drives everything we do.
"If you need to make one hundred people healthier you could try telling all of them about the benefit of taking action. Or you could work with the ten most interested people to change their behaviour and let the other ninety see the benefit for themselves. That's 90TEN."
Paul Tanner, Chairman, 90TEN
Changing behaviour the 90TEN way
Historically, communications has been about being heard. We believe that's not enough; audiences must act upon what they hear. It's the pursuit of this behaviour change that sits at the heart of all our work.
90TEN has worked with clinical and behavioural psychologists to develop our own evidence-based methodology called FEEL-THINK-DO™, that we apply to every communications challenge.
FEEL-THINK-DO™ is built upon our understanding of human behaviour; what makes people tick, what stops them from acting, and how they like to learn. By understanding our audience we can determine the simple steps to inspire meaningful change.
This approach, and a culture that celebrates courage, allows 90TEN to develop education and communications programmes that push boundaries in their execution while remaining scientific in their strategy.
Our global network
90TEN is part of the Baird's CMC network of agencies, which provides direct access to communications specialists in over 50 countries and across all continents of the globe.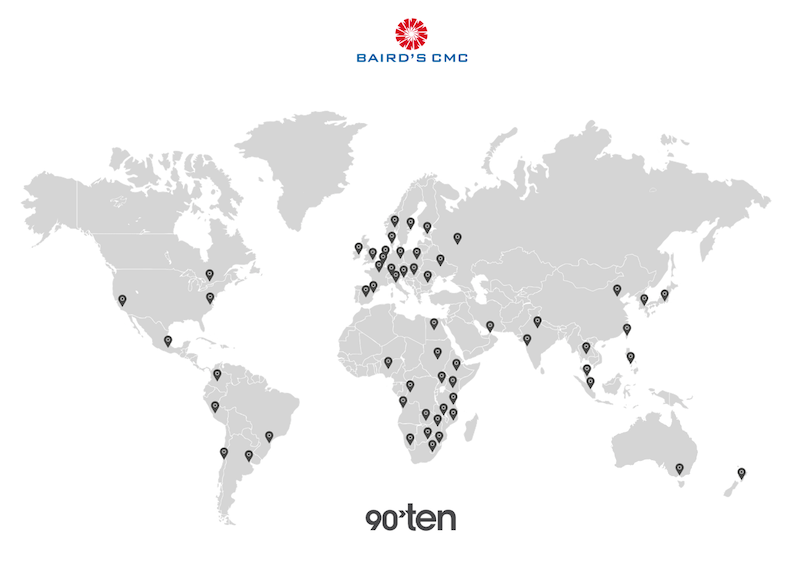 Our awards
Our consultancy and work has received over 50 industry awards including two consultancy awards, four innovation awards, one leadership award, nine digital awards and sixteen campaign awards. These are some of our latest…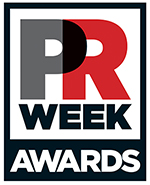 Specialist Consultancy of the Year at 2019
Specialist Consultancy of the Year 2018
Mid-Sized Consultancy of the Year 2018
Young PR Professional of the Year 2018
Best Use of Content 2018
Best Agency in Europe 2019
Best Campaign in Europe 2019
Best Global Influencer Marketing Campaign 2019
Best Global Content 2017

Best Patient Programme 2018
Best Patient Initiative 2017
Best Multi-Channel Campaign 2017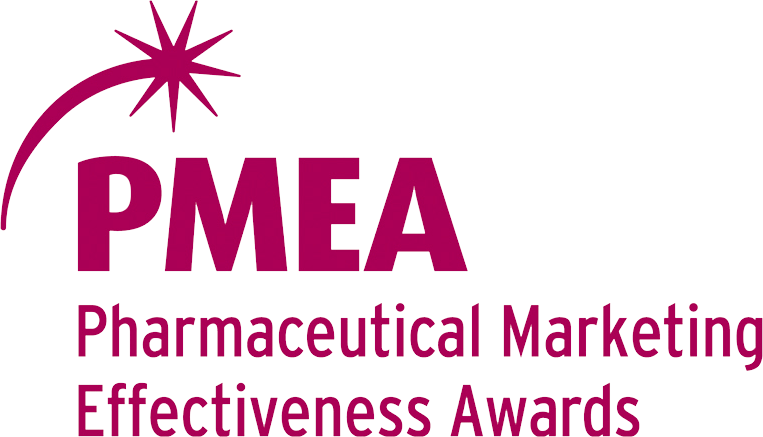 Support Agency of the Year (2019)
Excellence in Engagement Through Multiple Channels (2019)
Launch Excellence 2016

Communications Consultancy of the Year 2019
Excellence in Corporate Communications – External Stakeholders 2019
Excellence in Patient/Consumer Health Programmes 2018
Excellence in Integrated Product/Brand Communications 2018
Excellence in Social Media Strategy 2018
Young Achiever in Healthcare Communications 2018
Communications Consultancy of the Year 2017
Excellence in Engagement Through Digital Channels 2017
Medical Education Consultancy of the Year 2017
Innovation in Healthcare Communications 2017
Excellence in Content Management/Curation 2017